All Breeds and Problems Welcome.
No Matter How Big, Small, Minor or Serious.
Jay Gray
Our Head Trainer Jay Gray started his training journey over ten years ago and has been obsessed with dog training ever since. Jay works with over a thousand dogs a year, in person and through the online Academy with all kinds of issues, all kinds of breeds and all kinds of people. Jay also trained under 8x World Champion, Joeri Goedertier in Washington State, United States of America in 2012. More recently he has begun training in The Netherlands with some of the greatest trainers in the world to further his knowledge and continue on his quest to be a better trainer.

Jay currently owns two working dogs, Khaleesi and Eden, and two pet dogs, Basil and Jack. Khaleesi is in training for KNPV Speurhond, Eden is in training for KNPV PH1 and Jack and Basil are at home being a great Shihtzu and Greyhound respectively.
We only work with people who understand that dog training isn't like waving a magic wand and the issue will be fixed, there is no such thing. It requires work. It requires letting go of things you may have unknowingly thought to be true and learning new skills. So work with us, and let us give you the training and support you need.
Please use the form below to book your next 1-1 training.
One hour session are only for all sport based behaviours not for pet behaviours. Competition training, obedience, nose work, sport protection.
Please do not try and jump the half day session required as a minimum for first time clients with Dog issues.
Jack Tutty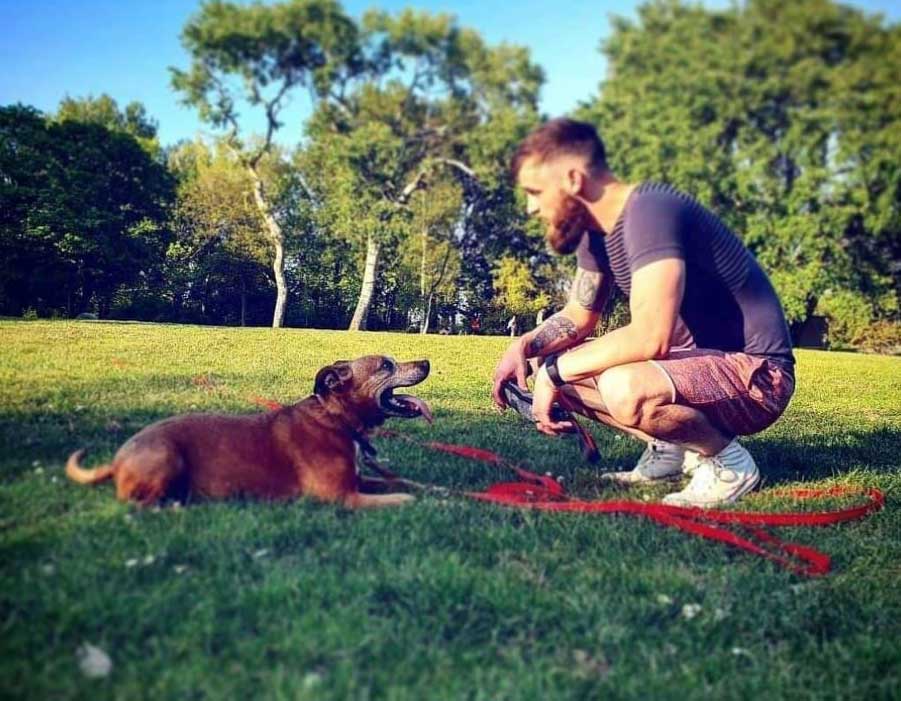 So at the age of 15, I started working in pounds and rescues where my obsession with dogs began! I was taken under the wing of their resident trainer who I worked with every day learning the intricacies of dealing with difficult behaviours within our canine companions and moved my passion to a profession as I hit my early twenties!
From that point my own training academy J&P grew quickly and my connection with Obsidian came to life!
Studying under Jay has been the next progression of not only my mindset and ability but my goals as a member of this fantastic industry!
From that point, I've worked in active behaviour modification over the span of 5 years.. my obsession with learning more about the canine mind only grows and now working with Obsidian and their clientele I not only hope to offer everything I have in the way of time, effort and ability but also remain a student to the game of dog training!
** NB Please only book a one hour environmental session if you have previously had at least a 2hr session with Jack.
Please use the form below to book your next 1-1 training.